University of Iowa College of Dentistry 2000
University of Iowa Undergraduate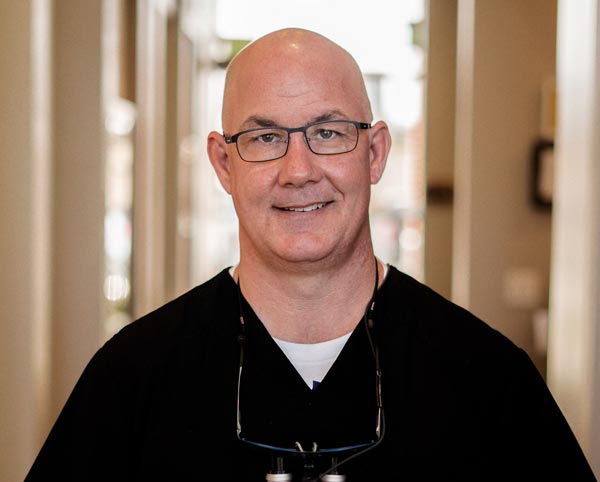 Dr. Chad King followed in his father's footsteps of becoming a dentist in the Des Moines area.  Chad attended the University of Iowa for his undergrad (Go Hawkeye's!)  and completed dental school at the University of Iowa College of Dentistry in 2000.  He began his career with Dr. Dave in 2000, and has now rejoined him after ten years with another practice.  Chad loves being able to help people feel confident about their smiles and helping reduce people's anxiety over dental work.  He understands the dentist isn't everyone's favorite place to go, but he hopes to make every experience as painless as possible.

Chad married his high school sweetheart, Carrie, and they now live in Urbandale with their three boys - Carter, Brody, and T.J.  In his free time Chad loves watching his kids play sports and as a family they all love to golf and go on family vacations.  He is also a proud member of St. Boniface Catholic church, American Dental Association, Iowa Dental Association, and the Des Moines District Dental Society.

Dr. King is always looking for new patients and would love to see you in his chair!  You can find him at West Des Moines Family Dentistry!