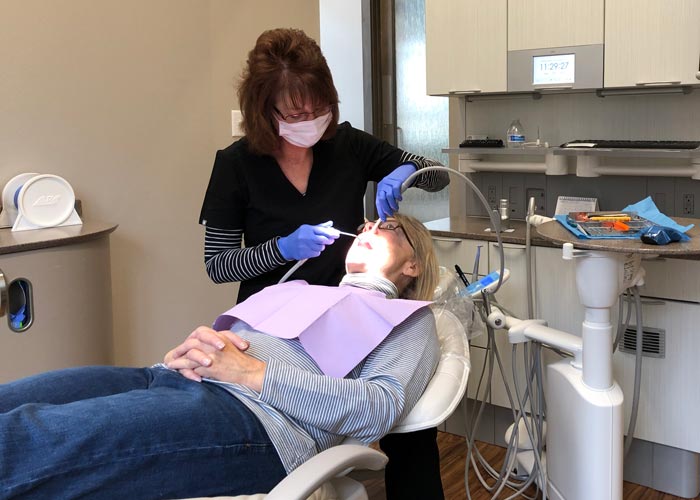 Brushing & Flossing At Home Is Very Important
Brushing & Flossing at home keeps your gums healthy, prevents bad breath, and removes food from your teeth to prevent cavities.
You Should Schedule Regular Dental Cleanings With Our Dental Hygienist
BUT to ensure teeth are healthy and thoroughly clean, you should schedule regular dental cleanings with our dental hygienist. Having your teeth cleaned can prevent gum disease, which leads to early tooth loss. It also is the time when the dentist can check to make sure there are no cavities present that could cause pain or discomfort down the line.
Our office's dental hygienists, Vickie and Melissa, average almost 20 years of experience. They provide exceptional dental care and are always working toward making your visit a comfortable one.
West Des Moines Family Dentistry
Comfortable Dental Cleaning in West Des Moines, Iowa