Geriatric Dentistry Fellowship
University of Iowa 2006 DDS
University of Iowa 1986 BS
University of Iowa 1981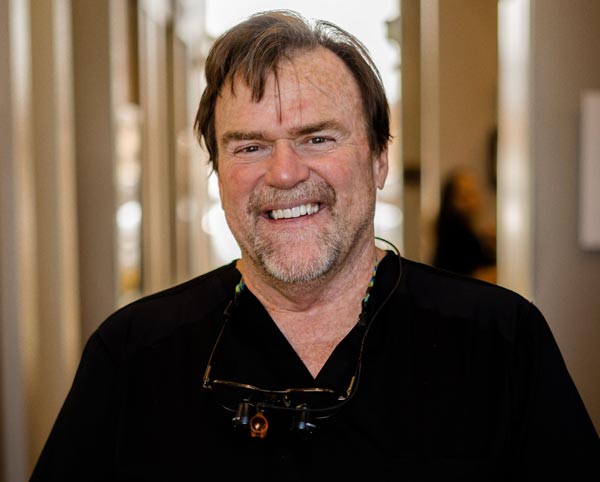 Dave Lickteig was born in Spencer and grew up in Carroll, Iowa. He attended the University of Iowa where he completed his undergraduate degree and received his dental degree in 1986. Dave then completed a Dental Fellowship in Geriatric Dentistry from the University of Iowa Colleges of Medicine and Dentistry in 2006.​

In all, Dr. Dave brings over 31 years of general dentistry experience to the dental officer every day. 
Dave attends several major dental continuing education courses every year in order to provide the most up-to-date dental treatment, and remain informed about the ever changing landscape of dental materials.
Dr. Dave helped raise 4 great children, one of whom is a practicing dentist near Madison, Wisconsin. When he's free he enjoys spending time with his wife hiking, biking and working on projects in his yard and wood shop. He also loves playing with his two labs, Ramsey and Tank!