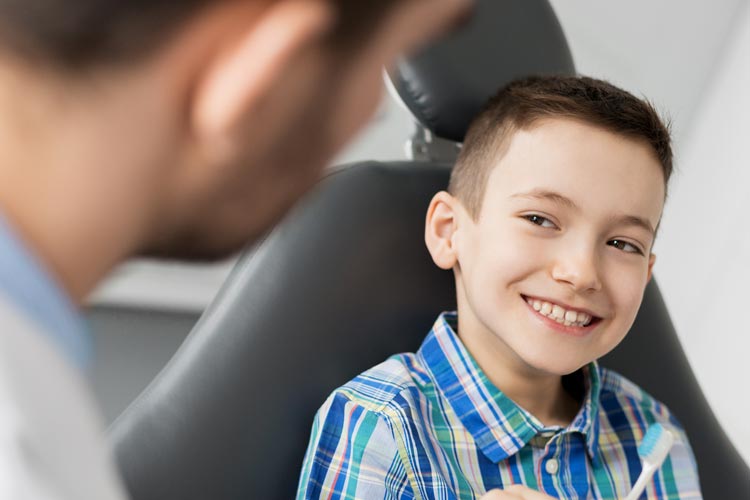 Introducing your child to comfortable, nonthreatening dental care is extremely important.
It can lay the groundwork for how they feel about seeing the dentist for years to come. So here are some of our recommendations for your child:
We usually do not recommend doing an exam on your child until 3 years old. Earlier than that they have a difficult time understanding what we're doing. No matter what the age, if you see something unusual or that is suspicious for decay, definitely make an appointment so we can take a look.
At the age of 3 or so, we recommend you bring your child to your checkup appointment so they can watch you and see that it is not a threatening event. If all goes well, we'll see if we can do a check up on your child.
We use the 'tell, show, do' technique. Like it says, we explain to your child what we are going to do, show them what we are going to use and that it provides the care. It helps remove some of the mystery of what we are about.
We very much want your child to feel at home at our dental office in West Des Moines, and will do everything we can to make sure that happens.
West Des Moines Family Dentistry
Providing Children's Dentistry in West Des Moines, Iowa